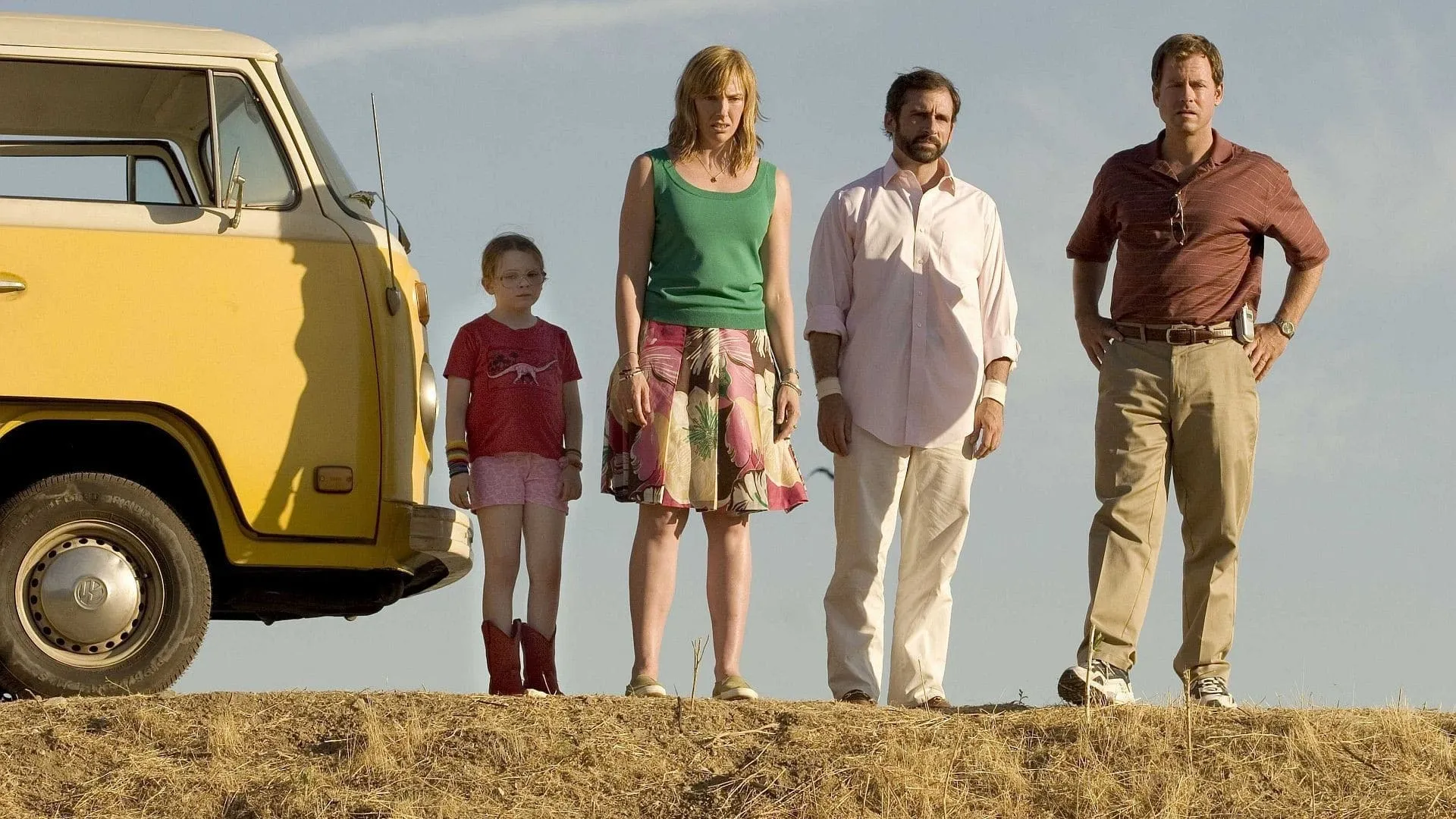 Little Miss Sunshine

Komedie
Arthouse
Roadmovie
Taal:
Engels
Jaar:
2006
Duur:
1 u 38 min
Vader Richard, een doorgedraaide motivatiecoach, Moeder Sheryl, haar homoseksuele en suicidale broer Frank, dochter Olive, zoon Dwayne -die weigert te praten- en opa Edwin - vrijwel altijd onder invloed van drank of drugs - maken een roadtrip in een busje om de droom van hun zevenjarige dochter te verwezenlijken. Dit leidt tot de meest bizarre en geestige situaties. Lees meer
Het is helaas niet mogelijk om deze film te kijken omdat je je buiten de regio bevindt waar wij deze film mogen aanbieden.
Ben je woonachtig in Nederland of BelgiŽ? Neem dan contact met ons op via het contactformulier zodat we je verder kunnen helpen.
Deze film komt ook voor in:
Reviews
Er zijn bij deze film nog geen reviews geschreven.