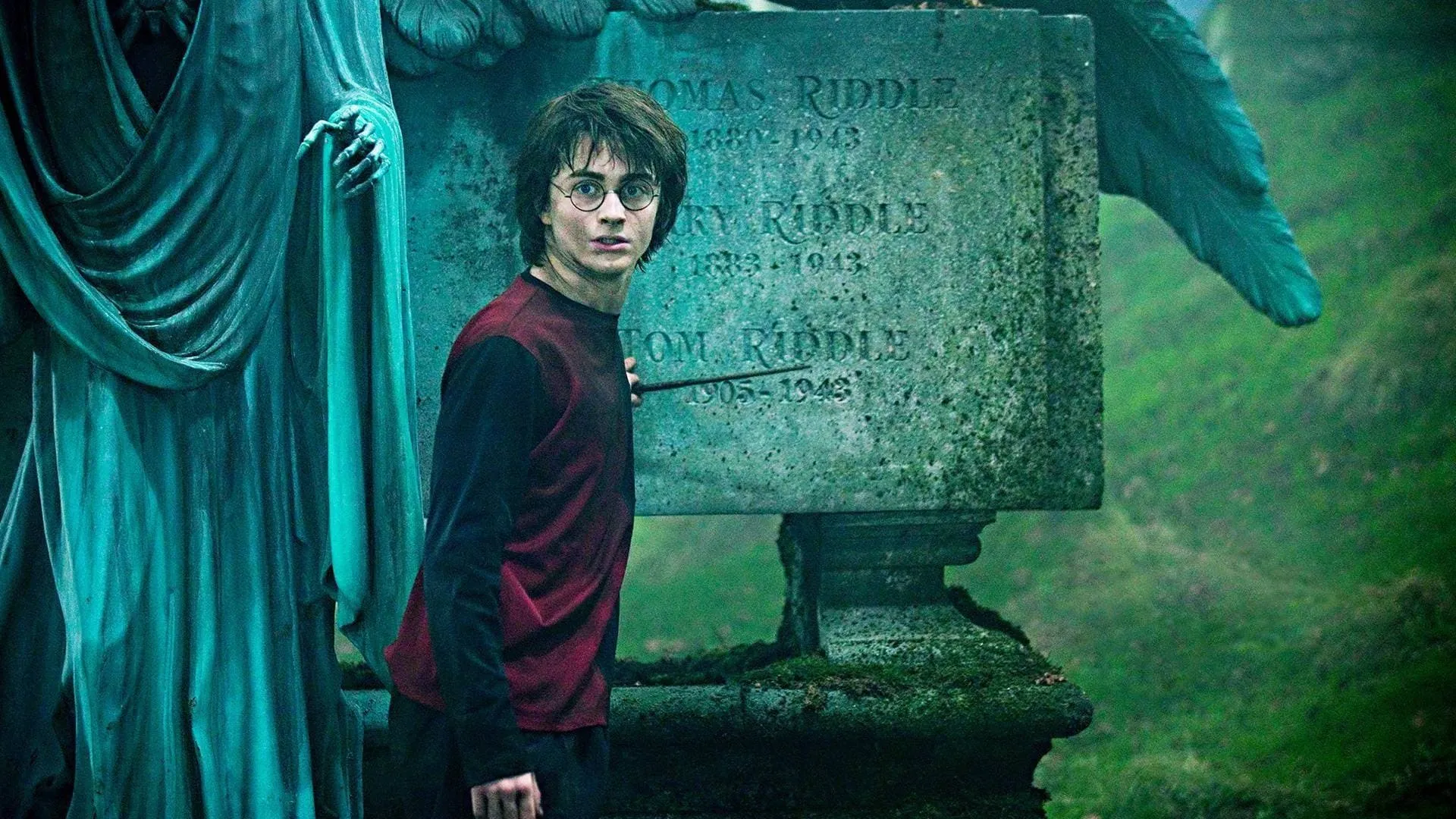 Harry Potter and the Goblet of Fire
Avontuur
Familie
Fantasy
Taal:
Engels
Jaar:
2005
Duur:
2 u 31 min
Als de naam van Harry Potter uit de Vuurbeker komt, wordt hij een deelnemer in een zware strijd om de eer tussen drie Toverscholen - het Toverschooltoernooi. Harry heeft zichzelf niet opgegeven voor het toernooi, maar wie dan wel? Harry moet de strijd aangaan met een vreselijke draak, woeste waterdemonen en een betoverd doolhof. En hij belandt in de wrede greep van Hij-Die-Niet-Genoemd-Mag-Worden. Harry, Ron en Hermelien laten hun jeugd voor altijd achter zich en ze komen voor grotere uitdagingen te staan dan ze ooit hadden gedroomd. Lees meer
Huurprijs:
€2,99 of 6 Moviepoints
Huurperiode:

2 dagen
Geef cadeau
Het is helaas niet mogelijk om deze film te kijken omdat je je buiten de regio bevindt waar wij deze film mogen aanbieden.
Ben je woonachtig in Nederland of Belgie? Neem dan contact met ons op via het contactformulier zodat we je verder kunnen helpen.
Dit is zo knap gemaakt, ik zou willen dat sommige dingen van de film in het echt konden.
Deze film komt ook voor in
Reviews
De beste tot nu toe. Ik heb deel 2 van deel 7 nog niet gezien
Mijn absolute favoriet in de hele reeks. Spannend, vol actie en steeds beter geacteerd!
Zeer knap gemaakt, leuke scenes weer veel special effects, kortom weer een leuke film !

Als Harry Potter fan en fantasy movies liefhebber is deze aflevering een super film om naar te kijken.
Vol met prachtige special effects en een verhaal dat je tot het eind geboeid houdt.