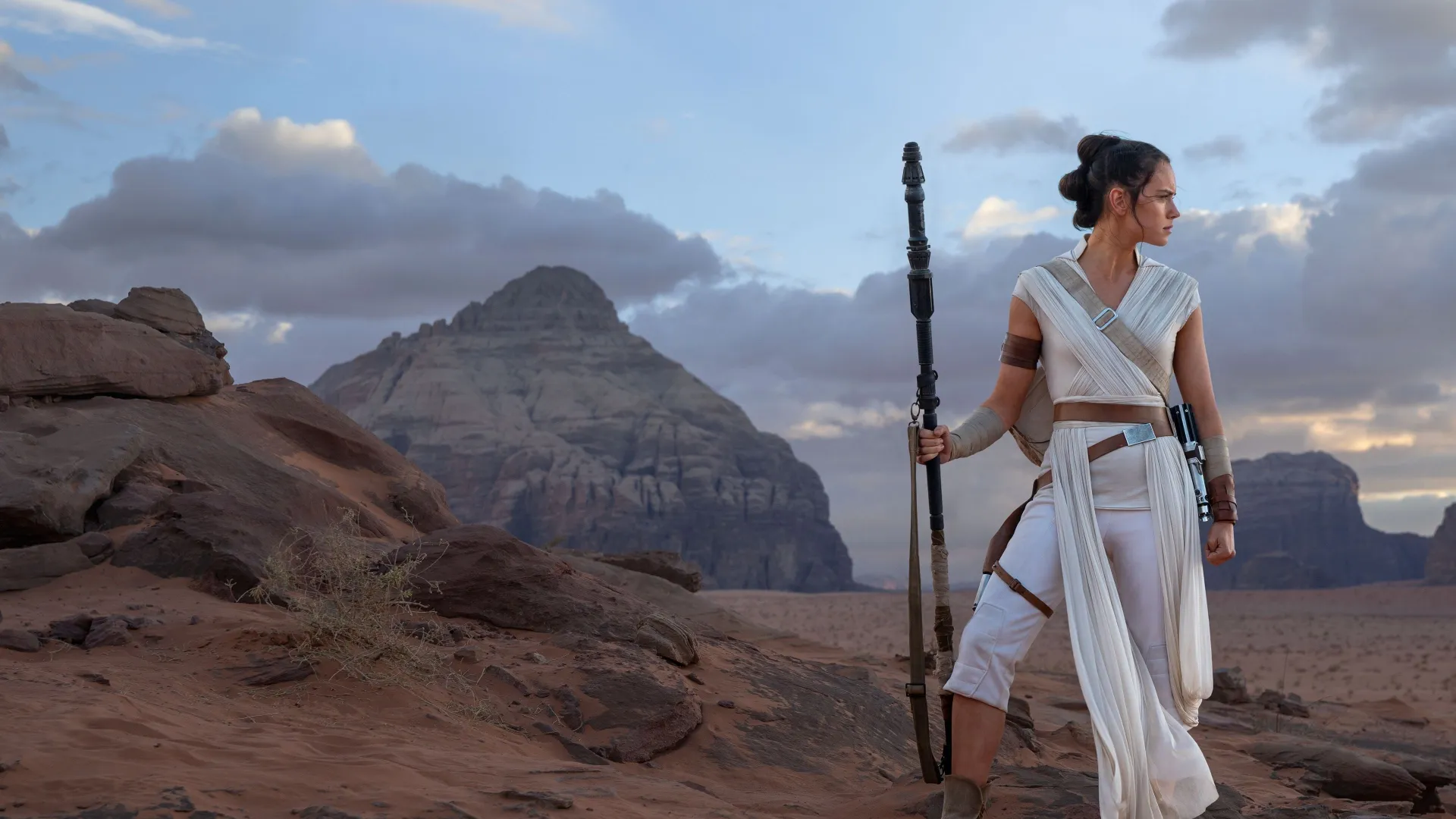 Star Wars: The Rise of Skywalker

Actie
Sciencefiction
Fantasy
Taal:
Engels
Jaar:
2019
Duur:
2 u 16 min
In Star Wars: The Rise of Skywalker, het meeslepende einde van de imposante Skywalker-saga, ontstaan nieuwe legendes terwijl de laatste slag om vrijheid nog moet komen. Lees meer
Huurprijs:
€2,99 of 6 Moviepoints
Huurperiode:

2 dagen
Geef cadeau
Het is helaas niet mogelijk om deze film te kijken omdat je je buiten de regio bevindt waar wij deze film mogen aanbieden.
Ben je woonachtig in Nederland of Belgie? Neem dan contact met ons op via het contactformulier zodat we je verder kunnen helpen.
Het slot van de Star Wars saga die startte met Luke, Han Solo, Chewie en Leia en die menig fans in de ban hield. Rey zal net als Luke haar grootste beproeving moeten ondergaan om te kiezen tussen de force en de dark side en daarmee de toekomst van het universum bepalen. De clash Rey versus Kylo Ren is onvermijdelijk. Zeer goede film, geheel in de sfeer van de oldies, sterke effecten, sterk geacteerd en eindelijk een waardig slot op de hele saga. Goed uitgewerkt plot en alles valt in zn plooi. We zijn klaar om nieuwe verhaallijnen aan te vatten en zo de SW mania alive and kickin' te houden!
Deze film komt ook voor in