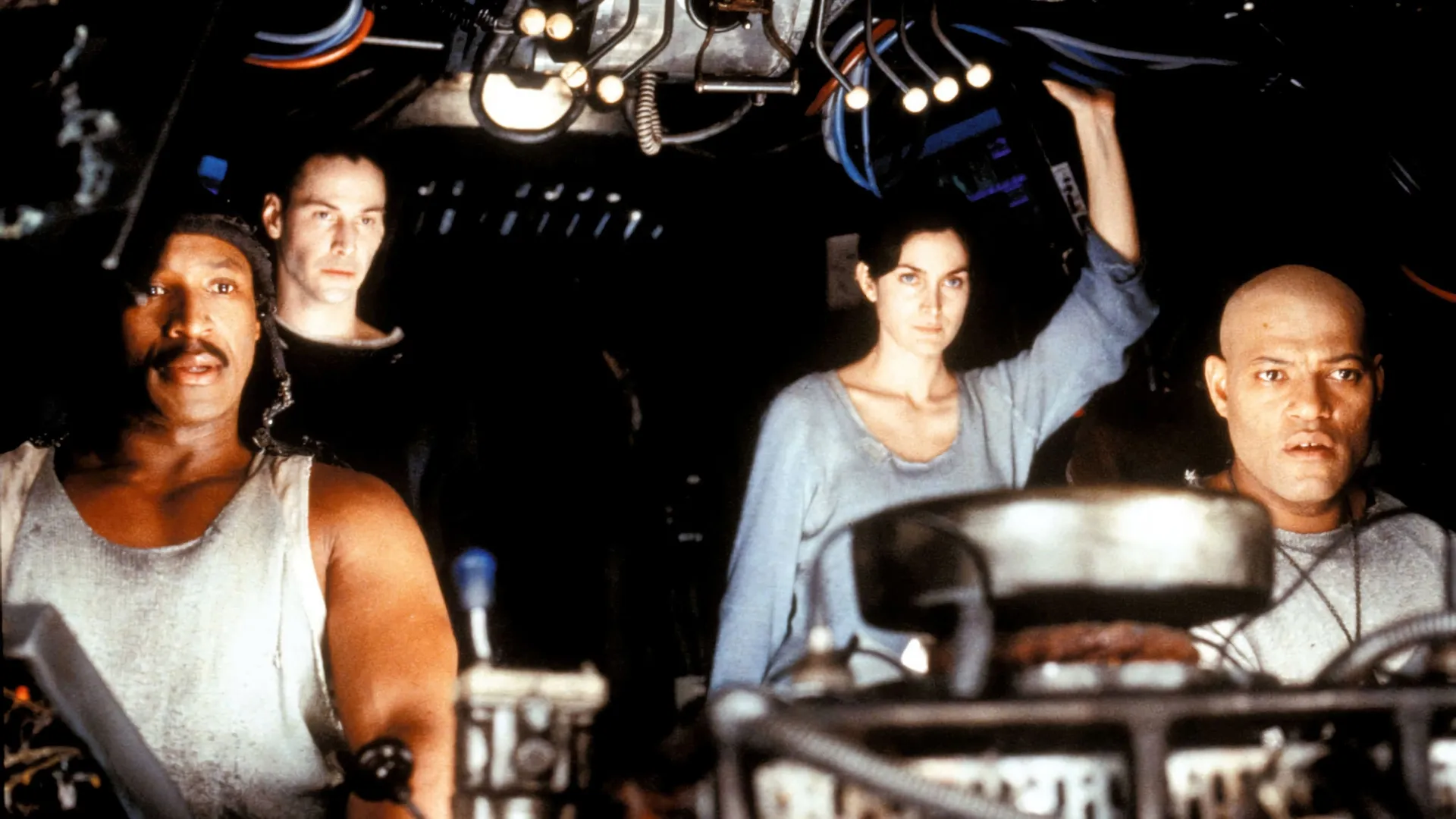 The Matrix
Actie
Sciencefiction
Taal:
Engels
Jaar:
1999
Duur:
2 u 11 min
Waarneming: Onze alledaagse wereld is echt. Realiteit: Deze wereld is bedrog, een gedetailleerde leugen voortgebracht door oppermachtige machines met kunstmatige intelligentie die ons leven beheersen. Verbijsterende stunts. Verbluffende technobeelden. Mega-actie. Keanu Reeves en Laurence Fishburne leiden de strijd voor de bevrijding van het menselijk ras in The Matrix. Lees meer
Huurprijs:
€2,99 of 6 Moviepoints
Huurperiode:

2 dagen
Geef cadeau
Het is helaas niet mogelijk om deze film te kijken omdat je je buiten de regio bevindt waar wij deze film mogen aanbieden.
Ben je woonachtig in Nederland of Belgie? Neem dan contact met ons op via het contactformulier zodat we je verder kunnen helpen.
Ik vind het een hele leuke film. Echt een unieke film, want ik hou van actiefilms en ik vind het knap dat ze zomaar dingen kunnen leren via een programma. Kijk deze film. Dit is echt een hele gave film ik raad het jullie aan. Maar kijk wel eerst de eerste 2 delen, dan wordt het spannend.
Deze film komt ook voor in
Reviews
The Matrix is een klassieker. Het is een unieke combinatie van actie en scifi. Een echte aanrader voor iedereen die hem nog niet gezien heeft.