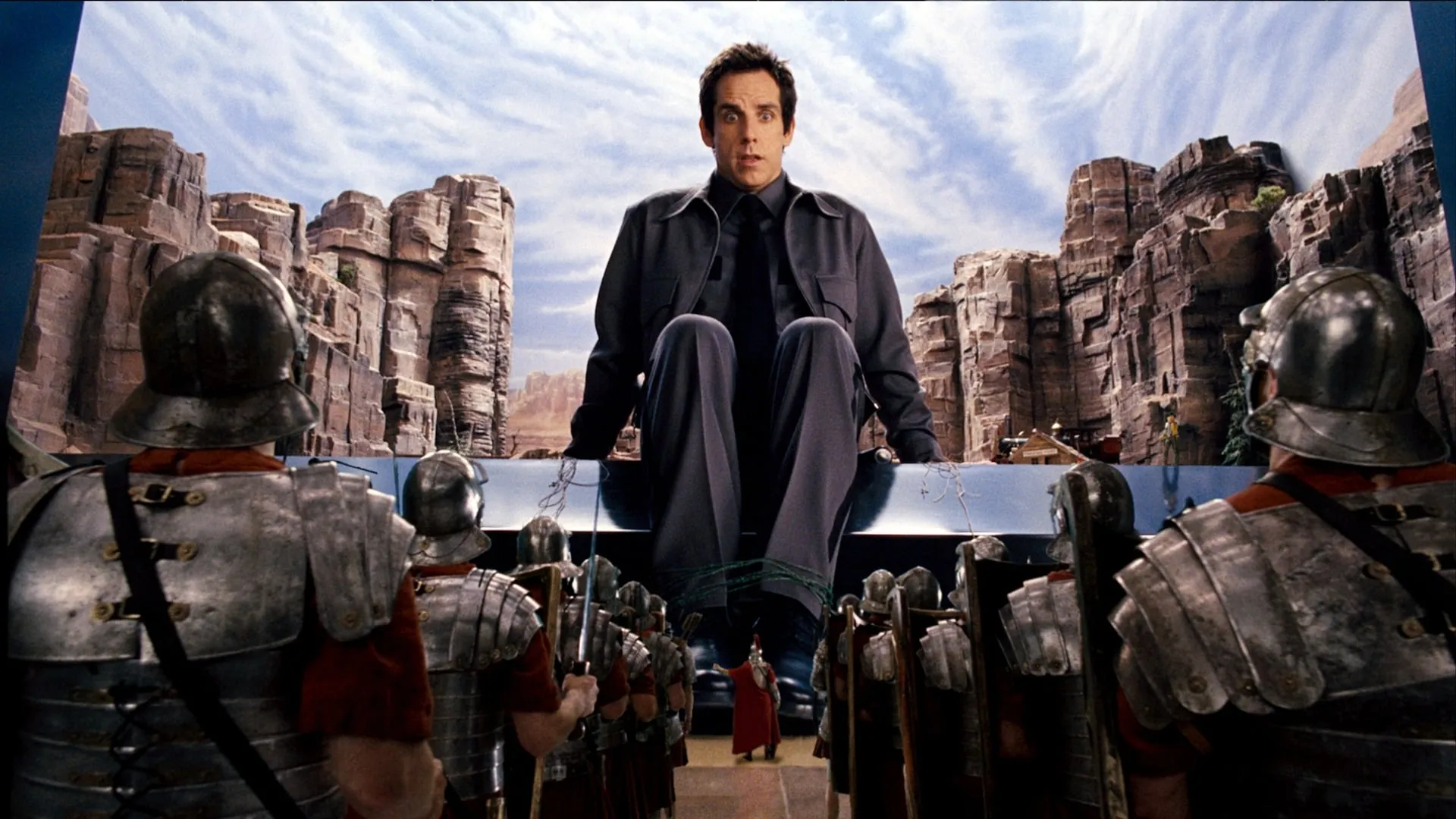 Night at the Museum

Komedie
Taal:
Engels
Jaar:
2006
Duur:
1 u 43 min
De gescheiden Larry Daley, heeft ondanks zijn vasthoudende pech in het leven, het gevoel dat er iets groots staat te gebeuren. Hoe groot, weet hij zelf ook niet, totdat hij met enige tegenzin een baan als nachtbewaker in het Historisch Museum accepteert. Al tijdens zijn eerste dienst wordt het hem duidelijk dat hij wel eens een cruciale rol in de wereldgeschiedenis kan gaan spelen. 's Nachts gebeuren er in het museum wel heel eigenaardige dingen... Lees meer
Huurprijs:
€2,99 of 6 Moviepoints
Huurperiode:

2 dagen
Geef cadeau
Het is helaas niet mogelijk om deze film te kijken omdat je je buiten de regio bevindt waar wij deze film mogen aanbieden.
Ben je woonachtig in Nederland of Belgie? Neem dan contact met ons op via het contactformulier zodat we je verder kunnen helpen.
Anderen keken ook:
Deze film komt ook voor in
Reviews
Er zijn bij deze film nog geen reviews geschreven.