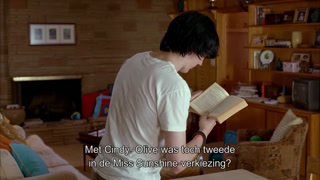 Little Miss Sunshine

Komedie
Arthouse
Roadmovie
Taal:
Engels
Jaar:
2006
Duur:
1 u 38 min
Vader Richard, een doorgedraaide motivatiecoach, Moeder Sheryl, haar homoseksuele en suicidale broer Frank, dochter Olive, zoon Dwayne -die weigert te praten- en opa Edwin - vrijwel altijd onder invloed van drank of drugs - maken een roadtrip in een busje om de droom van hun zevenjarige dochter te verwezenlijken. Dit leidt tot de meest bizarre en geestige situaties.
Huurprijs: €2,99 of 6 Moviepoints Huurperiode: 2 dagen
Deze film komt ook voor in
Reviews (0)
Er zijn bij deze film nog geen reviews geschreven.