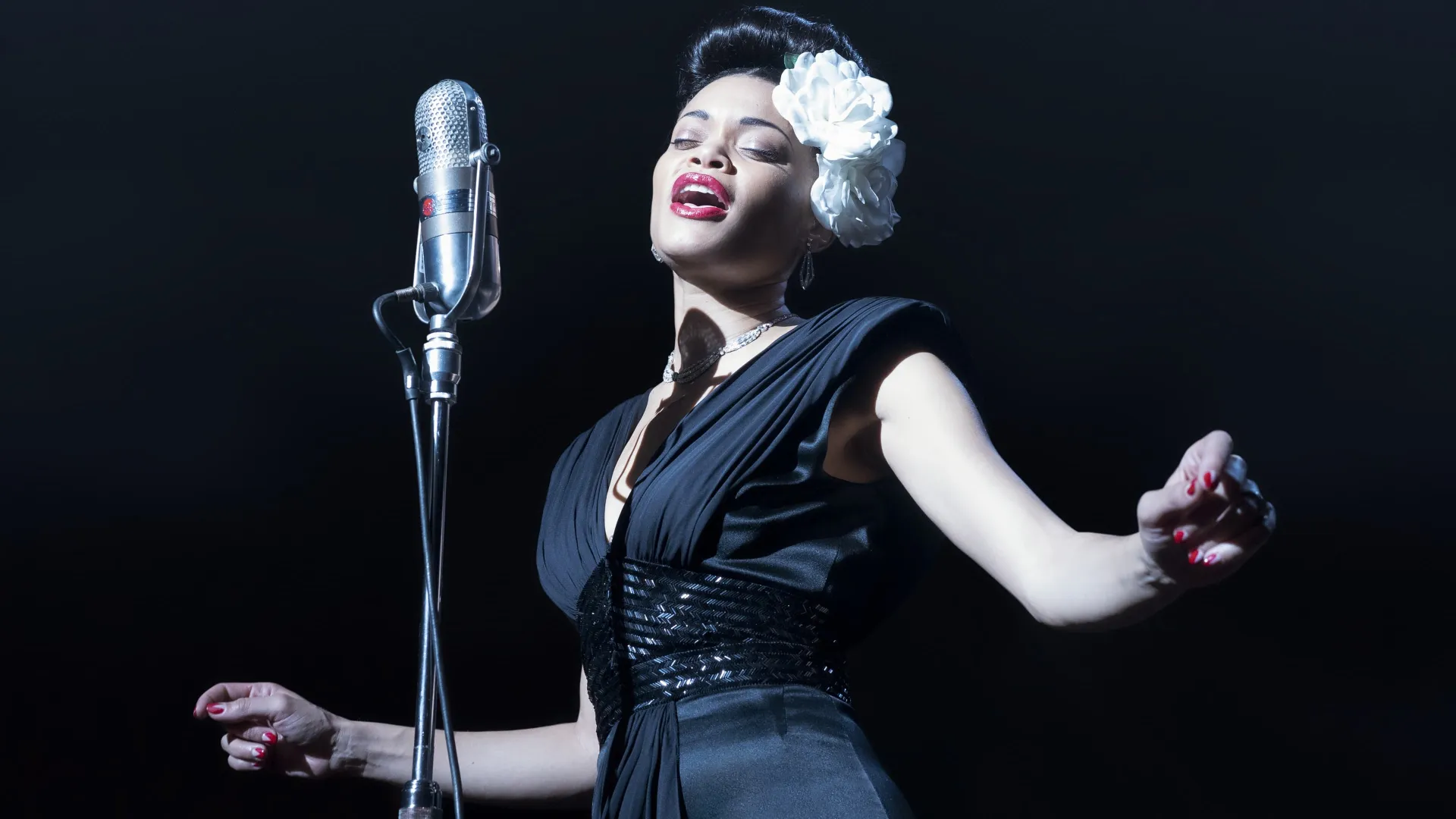 The United States vs. Billie Holiday
Muziek
Taal:
Engels
Jaar:
2021
Duur:
2 u 5 min
Billie Holiday is een succesvolle zangeres die het niet nalaat politiek getinte liedjes als 'Strange Fruit' uit te brengen. Hierdoor opent de Federal Bureau of Narcotics de jacht op haar. Deze wil Holiday aanklagen voor drugsfeiten. Er wordt een undercoveroperatie op poten gezet onder leiding van de agent Jimmy Fletcher. De twee beginnen een affaire. Lees meer
Huurprijs:
€3,99 of 8 Moviepoints
Huurperiode:

2 dagen
Geef cadeau
Het is helaas niet mogelijk om deze film te kijken omdat je je buiten de regio bevindt waar wij deze film mogen aanbieden.
Ben je woonachtig in Nederland of Belgie? Neem dan contact met ons op via het contactformulier zodat we je verder kunnen helpen.
Deze film komt ook voor in
Reviews
Er zijn bij deze film nog geen reviews geschreven.