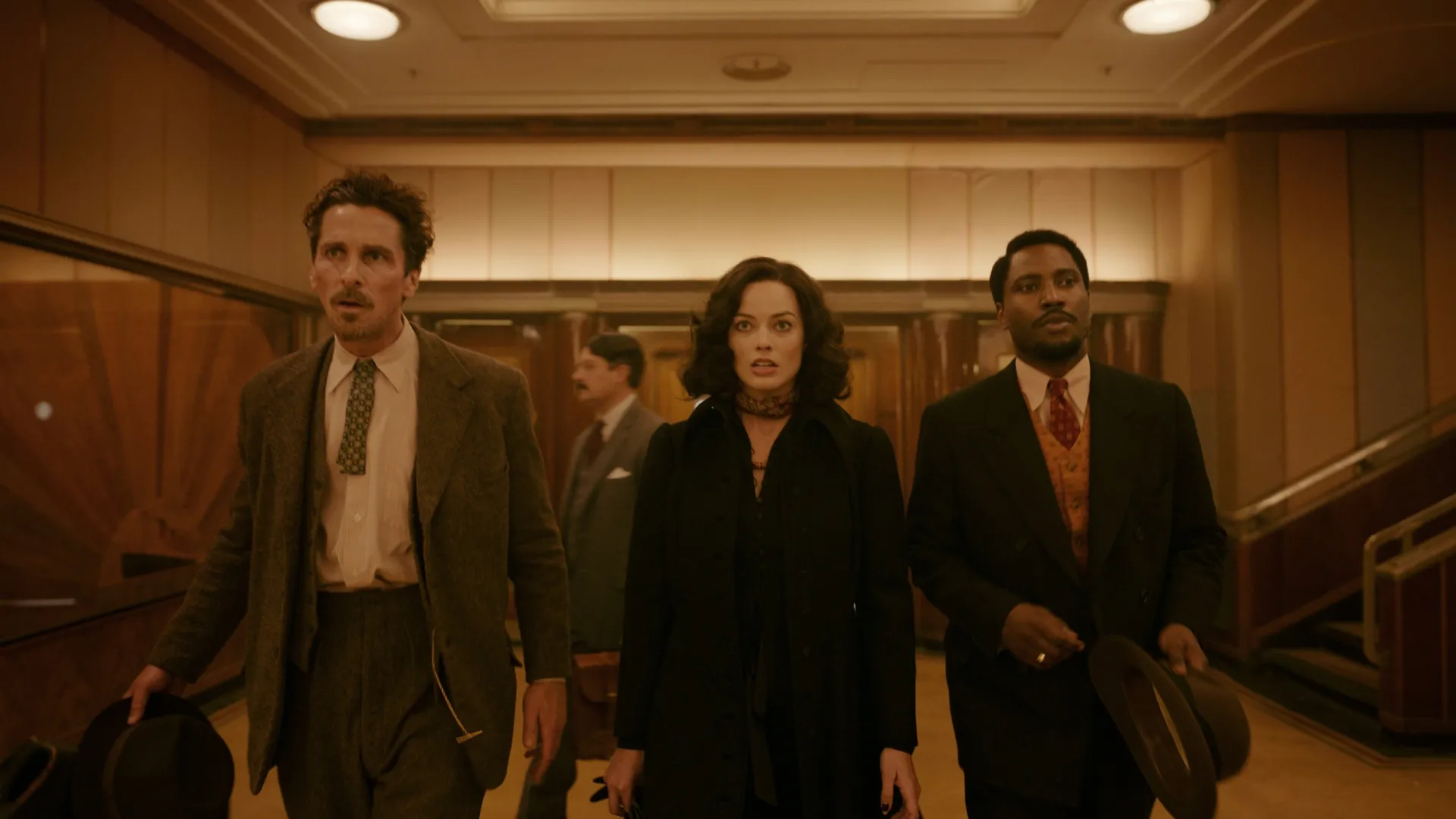 Amsterdam

Komedie
Drama
Historisch
Taal:
Engels
Jaar:
2022
Duur:
2 u 9 min
Amsterdam is een romantische en spannende misdaadfilm en vertelt het verhaal van drie vrienden die plotseling verwikkeld raken in een shockerend Amerikaans geheim plot. De film toont een fascinerend verhaal, dat op briljante wijze historische feiten met fictie verweeft. Het is een film van 20th Century Studios en geregisseerd door gerenommeerd filmmaker David O. Russell. Lees meer
Het is helaas niet mogelijk om deze film te kijken omdat je je buiten de regio bevindt waar wij deze film mogen aanbieden.
Ben je woonachtig in Nederland of BelgiŽ? Neem dan contact met ons op via het contactformulier zodat we je verder kunnen helpen.
David O. Russell (American Hustle, Silver Linings Playbook) regisseert Amsterdam, met een flashy, big names cast. Burt Berendsen (Christian Bale), Valerie Voze (Margot Robbie) en Harold Woodman (John David Washington) worden vrienden en sluiten een pact voor het leven. Set in USA jaren '30 met de wanorde en misŤre van armoede, racisme en sociale ongelijkheid.

Prachtige cinematografie van Emmanuel Lubezki en Albert Wolsky deed de treffende setdressing.

Het trio ontdekt een fascistisch complot, fictie verweven met waargebeurde feiten. Ze zetten alles op alles om onder de beschuldiging van moord uit te komen en een coup te verijdelen.

Fantastisch acteerwerk, ongrijpbaar, awkward en treffend? Een romance, crimestory, thriller, film noir, comedy of 'n mix van dit al? Duik op de bank en laat je verrassen door Amsterdam.

1216a1bca4361c39d1d77965c5d95ee3