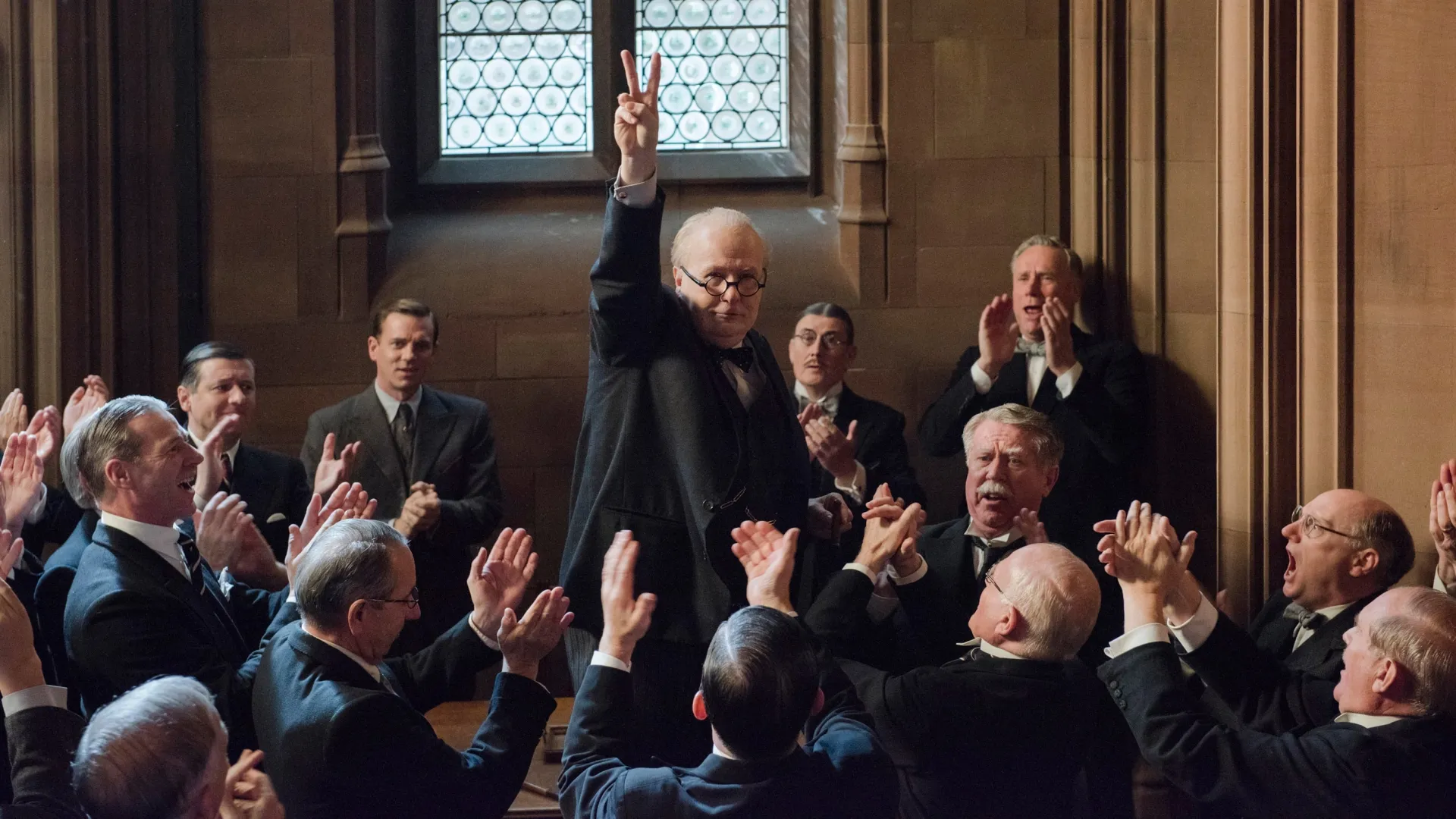 Darkest Hour

Drama
Oorlog
Taal:
Engels
Jaar:
2017
Duur:
2 u
Slechts een paar dagen nadat hij premier van het Verenigd Koninkrijk is geworden, moet Winston Churchill één van zijn zwaarste beproevingen doorstaan. Hij moet kiezen of hij met Nazi Duitsland over een vredesverdrag wil onderhandelen, of dat hij voor de idealen en de vrijheid van zijn natie wil vechten. Terwijl de niet te stoppen Nazi-troepen West-Europa binnenvallen en de dreiging van een invasie voelbaar is, heeft Churchill te maken met een onvoorbereid volk en een sceptische koning. Lees meer
Het is helaas niet mogelijk om deze film te kijken omdat je je buiten de regio bevindt waar wij deze film mogen aanbieden.
Ben je woonachtig in Nederland of België? Neem dan contact met ons op via het contactformulier zodat we je verder kunnen helpen.
Deze film komt ook voor in
Reviews
Er zijn bij deze film nog geen reviews geschreven.