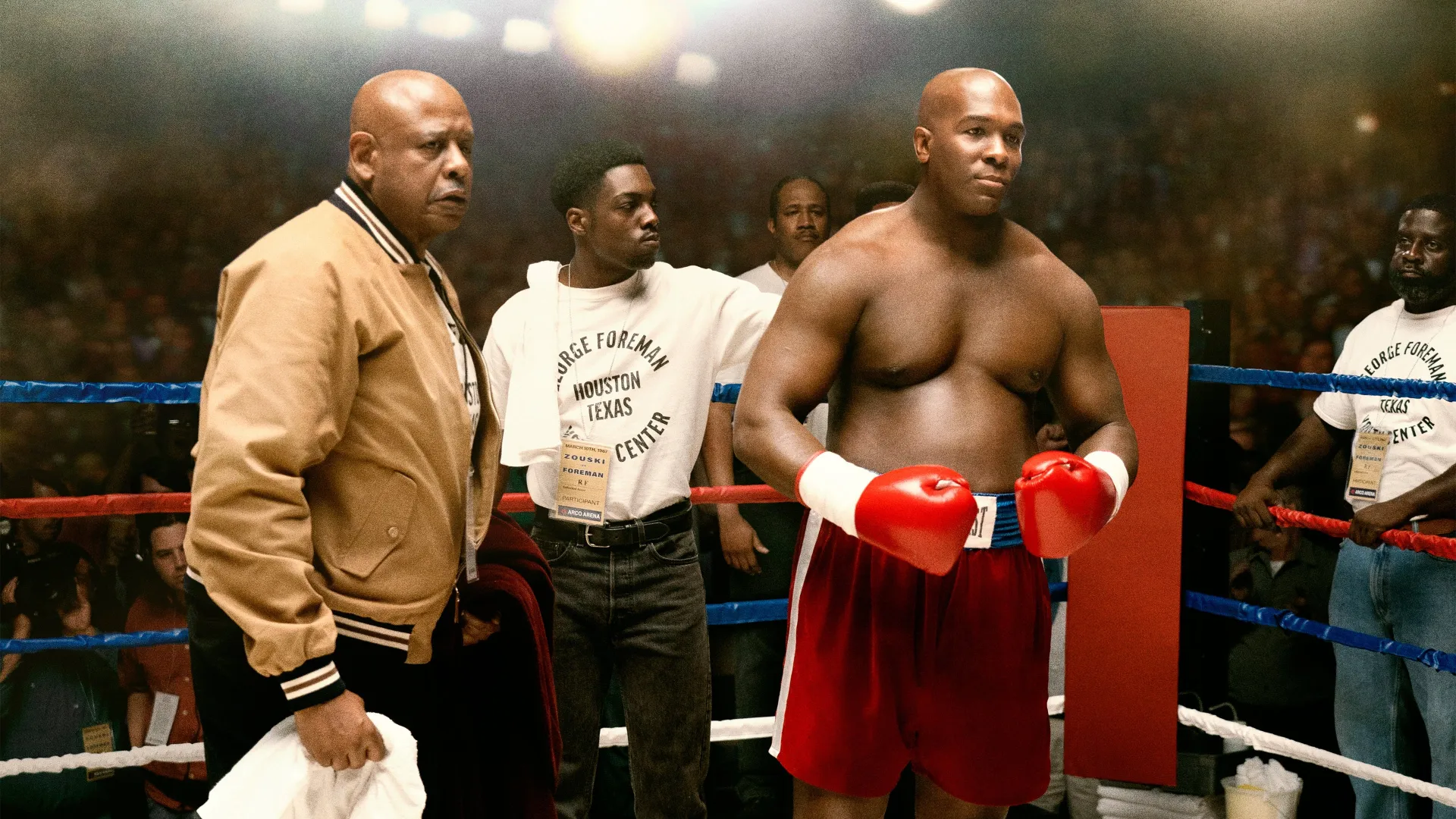 Big George Foreman

Drama
Taal:
Engels
Jaar:
2023
Duur:
2 u 4 min
Volg het opmerkelijke leven en de tijden van Foreman, van Olympisch gouden medaillewinnaar tot wereldkampioen zwaargewicht. Van het Rumble in the Jungle-gevecht met Muhammad Ali in ZaÔre tot zijn geloof vinden, met pensioen gaan en predikant worden. Wanneer zijn familie en de kerk in financiŽle problemen komen, stapt hij terug in de ring en herwint het kampioenschap op 45-jarige leeftijd. Hiermee wordt hij de oudste zwaargewichtkampioen in de boksgeschiedenis. Lees meer
Het is helaas niet mogelijk om deze film te kijken omdat je je buiten de regio bevindt waar wij deze film mogen aanbieden.
Ben je woonachtig in Nederland of BelgiŽ? Neem dan contact met ons op via het contactformulier zodat we je verder kunnen helpen.
Reviews
Er zijn bij deze film nog geen reviews geschreven.

bcb3303a96a92dc38c12992941de7627