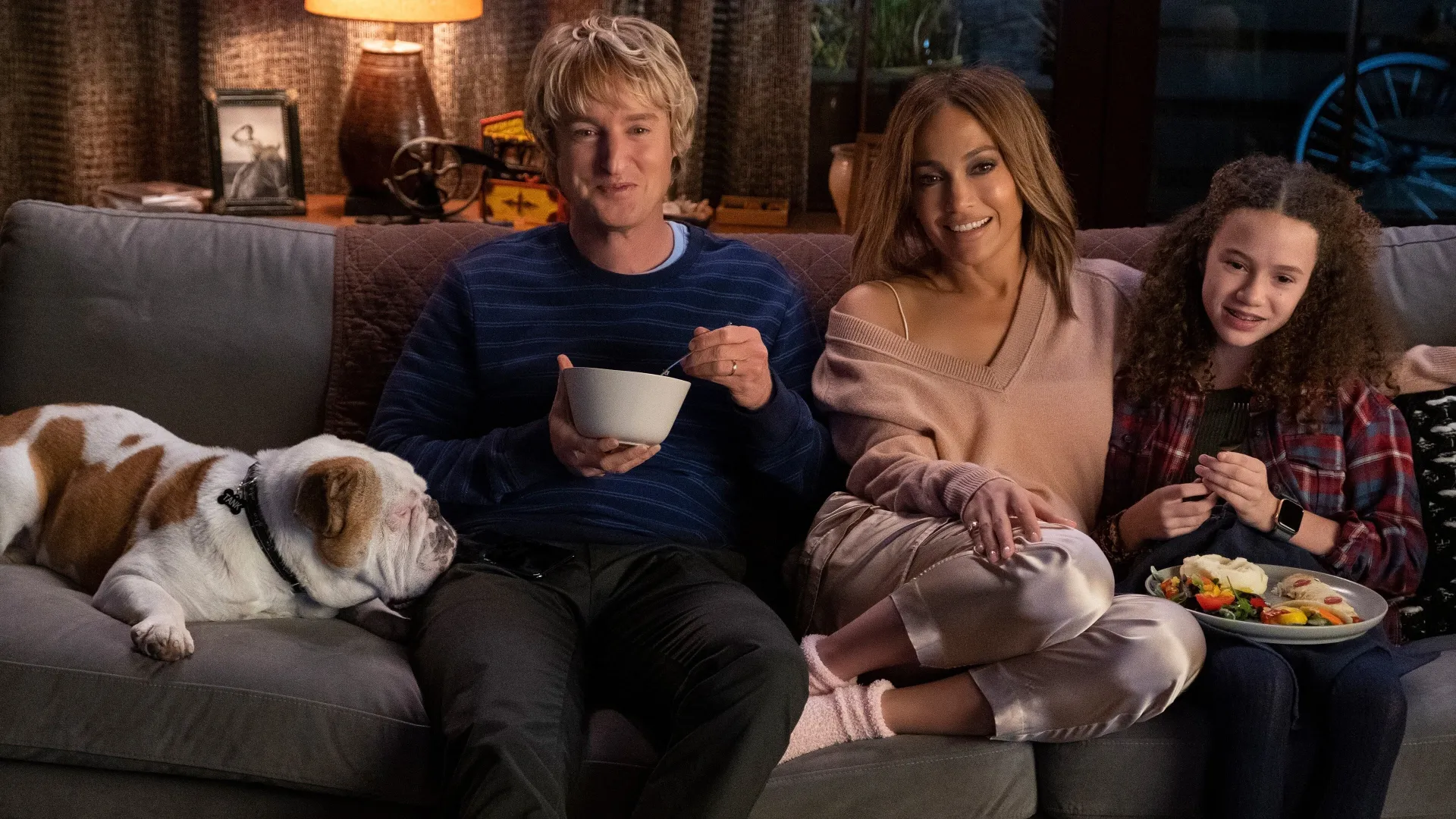 Marry Me

Komedie
Romantiek
Taal:
Engels
Jaar:
2022
Duur:
1 u 47 min
Een popster, Kat Valdez genaamd, staat op het punt om met haar vriend en medepopster te trouwen tijdens een concert in Madison Square Garden. Maar daar komt zij erachter dat hij vreemdgaat. Ze besluit spontaan willekeurig iemand uit het publiek te kiezen met wie ze dan wel trouwt. Lees meer
Huurprijs:
€4,99 of 10 Moviepoints
Huurperiode:

2 dagen
Geef cadeau
Het is helaas niet mogelijk om deze film te kijken omdat je je buiten de regio bevindt waar wij deze film mogen aanbieden.
Ben je woonachtig in Nederland of Belgie? Neem dan contact met ons op via het contactformulier zodat we je verder kunnen helpen.
Glitter & glamour queen meets nerdy wiskunde high-school teacher.

De nieuwste JLo Romcom van Universal Pictures is heerlijk cringey! Superstar Kat Valdez (Jennifer Lopez) staat op het punt om op live-TV te trouwen met supersexy co-star Bastian (hot new zanger Maluma uit Colombia) als een video opduikt van Bastian zoenend met zijn assistente. Gekwetst en totaal in shock kijkt ze het publiek in en locks eyes met een onbekende, blonde Charlie Gilbert (Owen Wilson) die naar het concert is meegesleurd door zijn dochter Lou (Chloe Coleman, Big Little Lies) en best friend (Sarah Silverman). In een moment van verstandsverbijstering trouwen ze, voor een miljoenen live-stream publiek. Yeah, right.... Slaan ze de brug tussen mega stardom & het wiskundelokaal?

Multitalent Jennifer Lopez, zangeres, actrice, Latina business woman, geboren in New York met Puerto Ricaanse ouders zegt; "Hey that's my life… I don't know why they wanted me to do this movie..." 😊 Zelf 3x getrouwd en nu verloofd met Ben Affleck... Mooie acteerprestaties, goede soundtrack in een zoektocht naar liefde, naar een thuis.
Deze film komt ook voor in