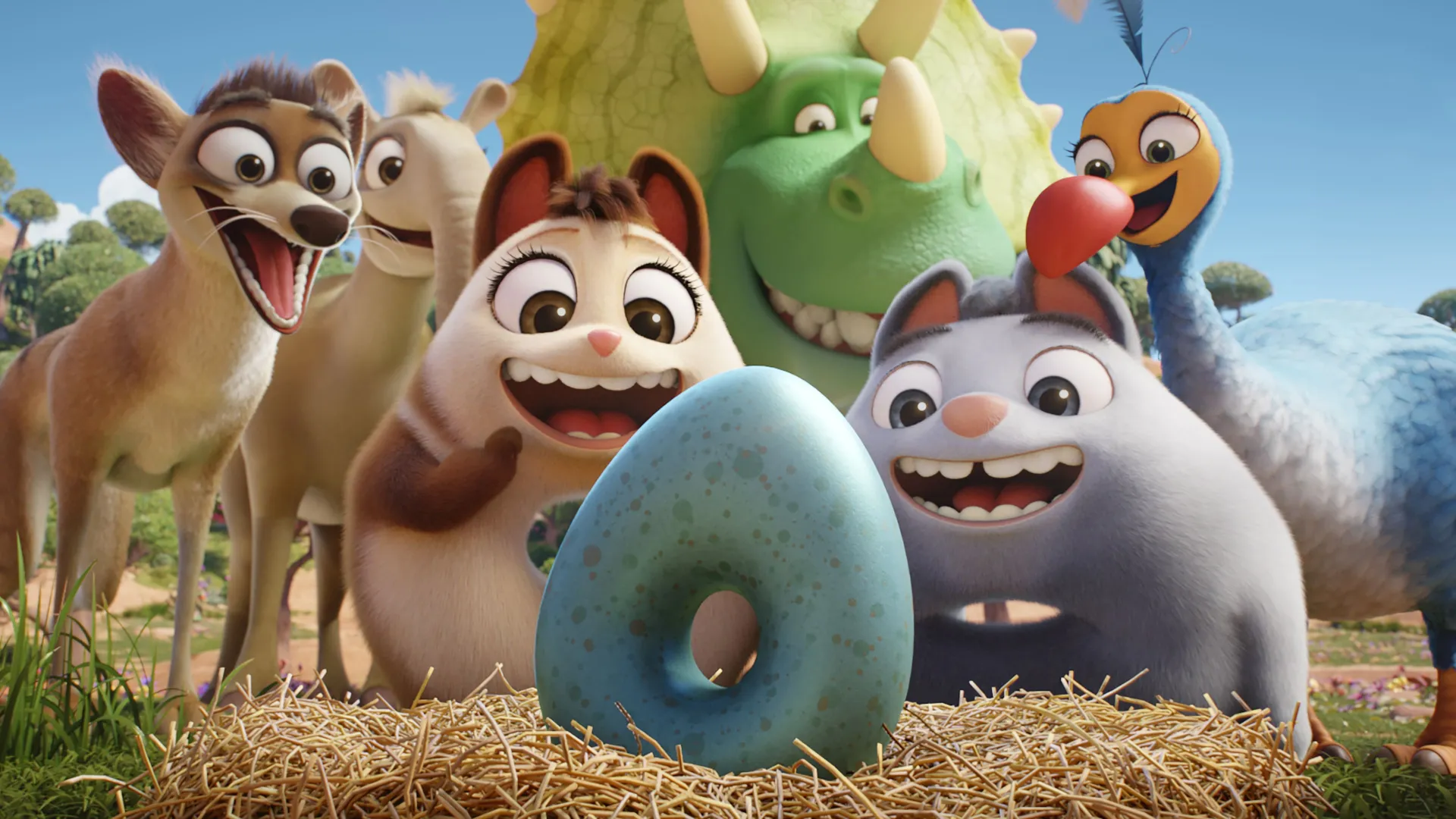 De Flummels
Animatie
Avontuur
Familie
Taal:
Nederlands
Jaar:
2021
Duur:
1 u 20 min
1835, de Galapagoseilanden. Ed en zijn zus Op zijn Flummels: schattige, pluizige beestjes in de vorm van een donut. Ze zijn onhandig, allesbehalve populair en doen heel erg hun best om erbij te horen. Een zoveelste poging om indruk te maken op de andere Flummels gaat helemaal mis. Ze belanden in een tijdsbloem en reizen door de tijd naar 2021. Daar ontdekken ze verkeerschaos, fastfood en het ergste van alles, dat Flummels inmiddels uitgestorven zijn! Met hun nieuwe vrienden De Extinctables beginnen Bo en Ed aan een wilde reis door de geschiedenis. Kan het stuntelende duo de loop van de geschiedenis veranderen en zichzelf en hun soort redden? Lees meer
Huurprijs:
€3,99 of 8 Moviepoints
Huurperiode:

2 dagen
Geef cadeau
Het is helaas niet mogelijk om deze film te kijken omdat je je buiten de regio bevindt waar wij deze film mogen aanbieden.
Ben je woonachtig in Nederland of Belgie? Neem dan contact met ons op via het contactformulier zodat we je verder kunnen helpen.
Deze film komt ook voor in
Reviews
Er zijn bij deze film nog geen reviews geschreven.