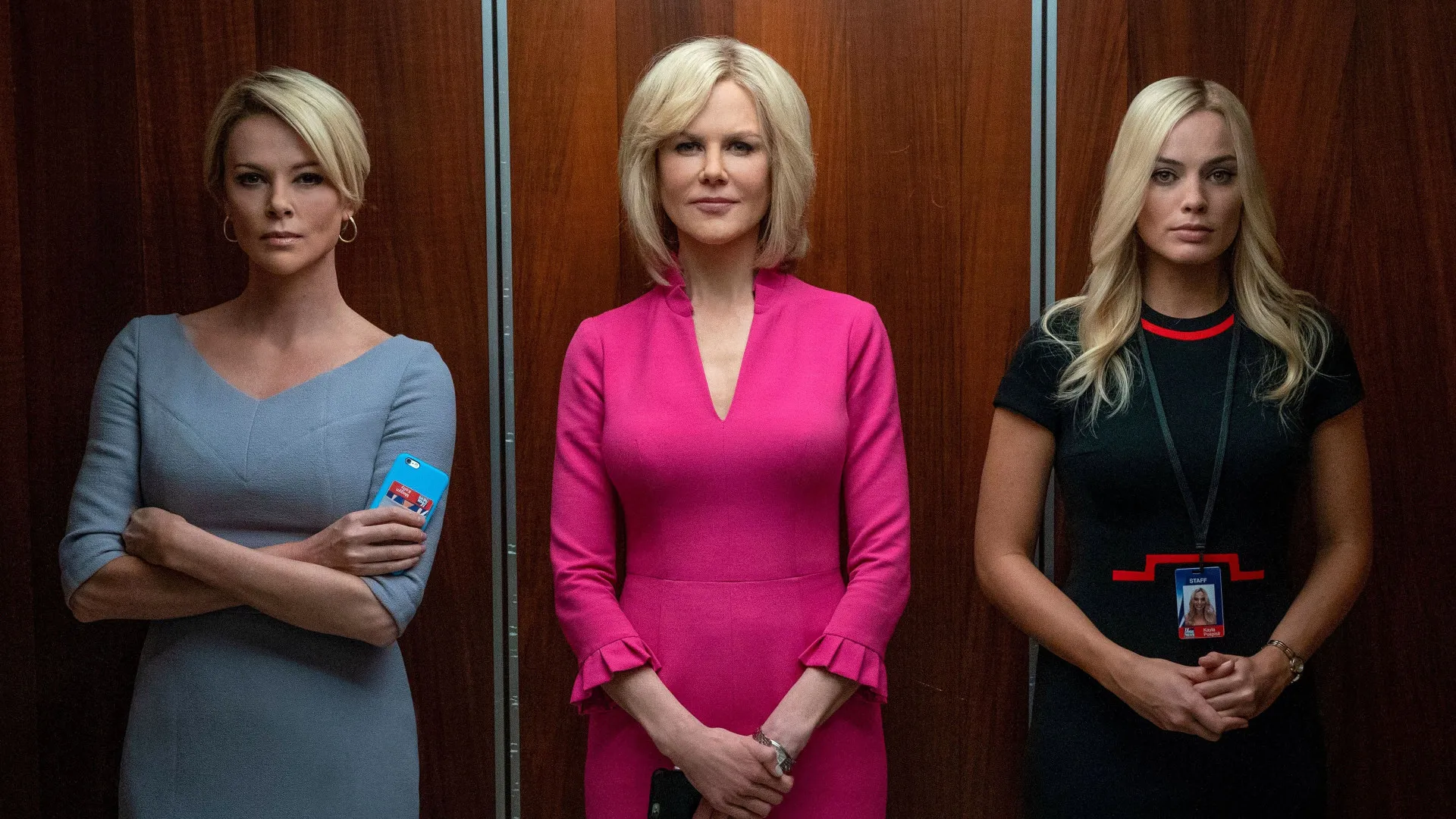 Bombshell
Drama
Taal:
Engels
Jaar:
2019
Duur:
1 u 45 min
Een onthullende kijk in het meest krachtige en controversiŽle media-imperium wat Amerika ooit gekend heeft; Fox News. Gebaseerd op het waargebeurde schandaal vertelt Bombshell het explosieve verhaal van de vrouwen die het zwijgen doorbraken en het hoofd van Fox News, Roger Ailes, beschuldigden van seksuele intimidatie. Lees meer
Huurprijs:
€2,99 of 6 Moviepoints
Huurperiode:

2 dagen
Geef cadeau
Het is helaas niet mogelijk om deze film te kijken omdat je je buiten de regio bevindt waar wij deze film mogen aanbieden.
Ben je woonachtig in Nederland of Belgie? Neem dan contact met ons op via het contactformulier zodat we je verder kunnen helpen.
Deze film komt ook voor in
Comedy over een televisiezender. Er zitten veel leuke blonde vrouwen in maar er is echt alles aan gedaan om die als een stel leeghoofden te laten overkomen. De film lijkt nog het meest op een natuurfilm waarin hitsige oude mannetjes achter jonge grietjes aan zitten. Vermakelijk maar ook niet meer dan dat.