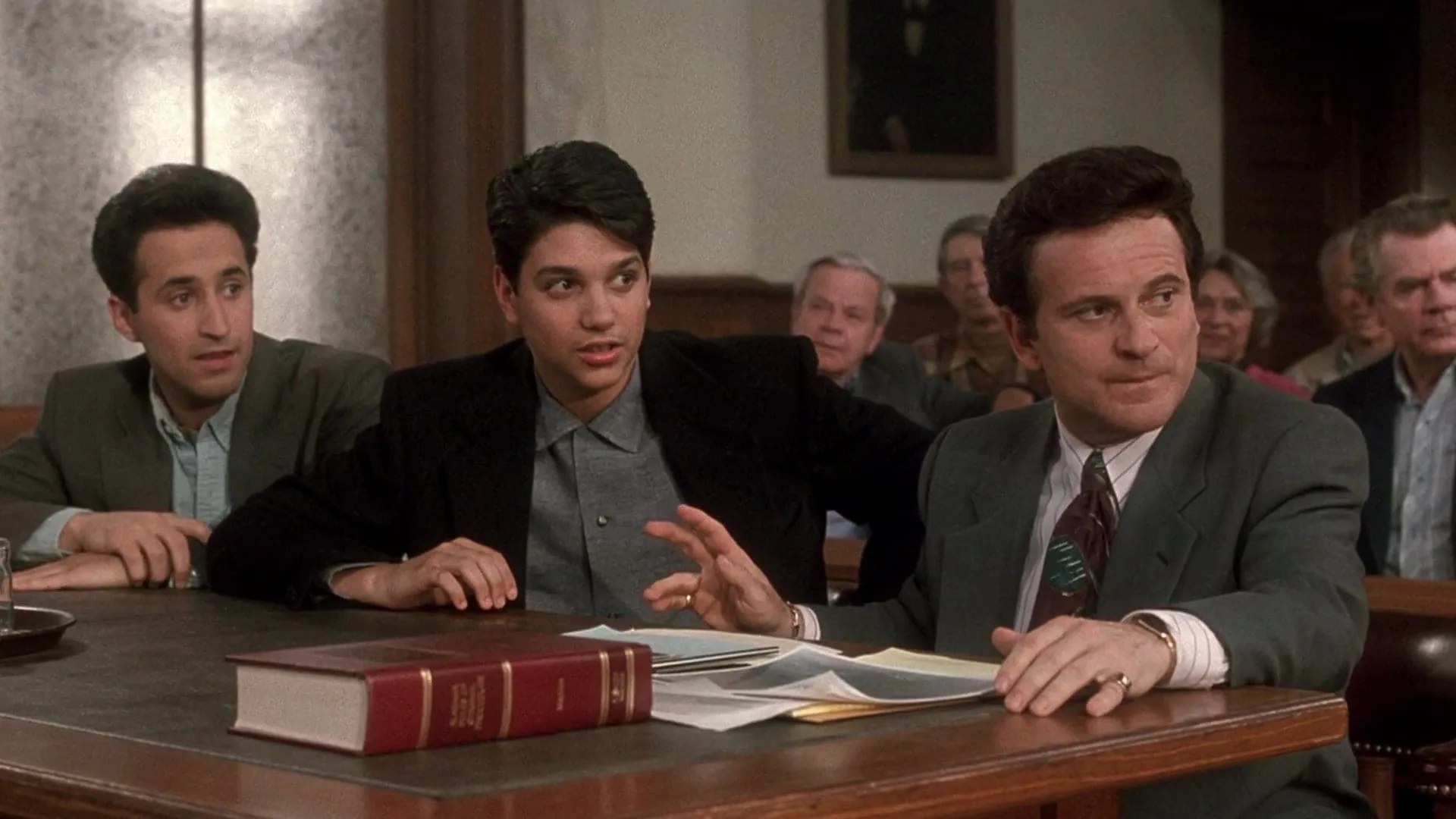 My Cousin Vinny

Komedie
Misdaad
Taal:
Engels
Jaar:
1992
Duur:
1 u 54 min
Twee studenten uit New York worden in het diepe zuiden van de Verenigde Staten gearresteerd, op verdenking van moord. Een van de jongens, Bill herinnert zich dat zijn neef advocaat is en in allerijl wordt neef Vinny opgetrommeld om de jongens bij te staan. Wanneer Vinny samen met zijn vriendin arriveert, is het nog maar de vraag of het inschakelen van zijn hulp een goede keuze was. Lees meer
Het is helaas niet mogelijk om deze film te kijken omdat je je buiten de regio bevindt waar wij deze film mogen aanbieden.
Ben je woonachtig in Nederland of BelgiŽ? Neem dan contact met ons op via het contactformulier zodat we je verder kunnen helpen.
Anderen keken ook:
Deze film komt ook voor in:
Reviews
Er zijn bij deze film nog geen reviews geschreven.