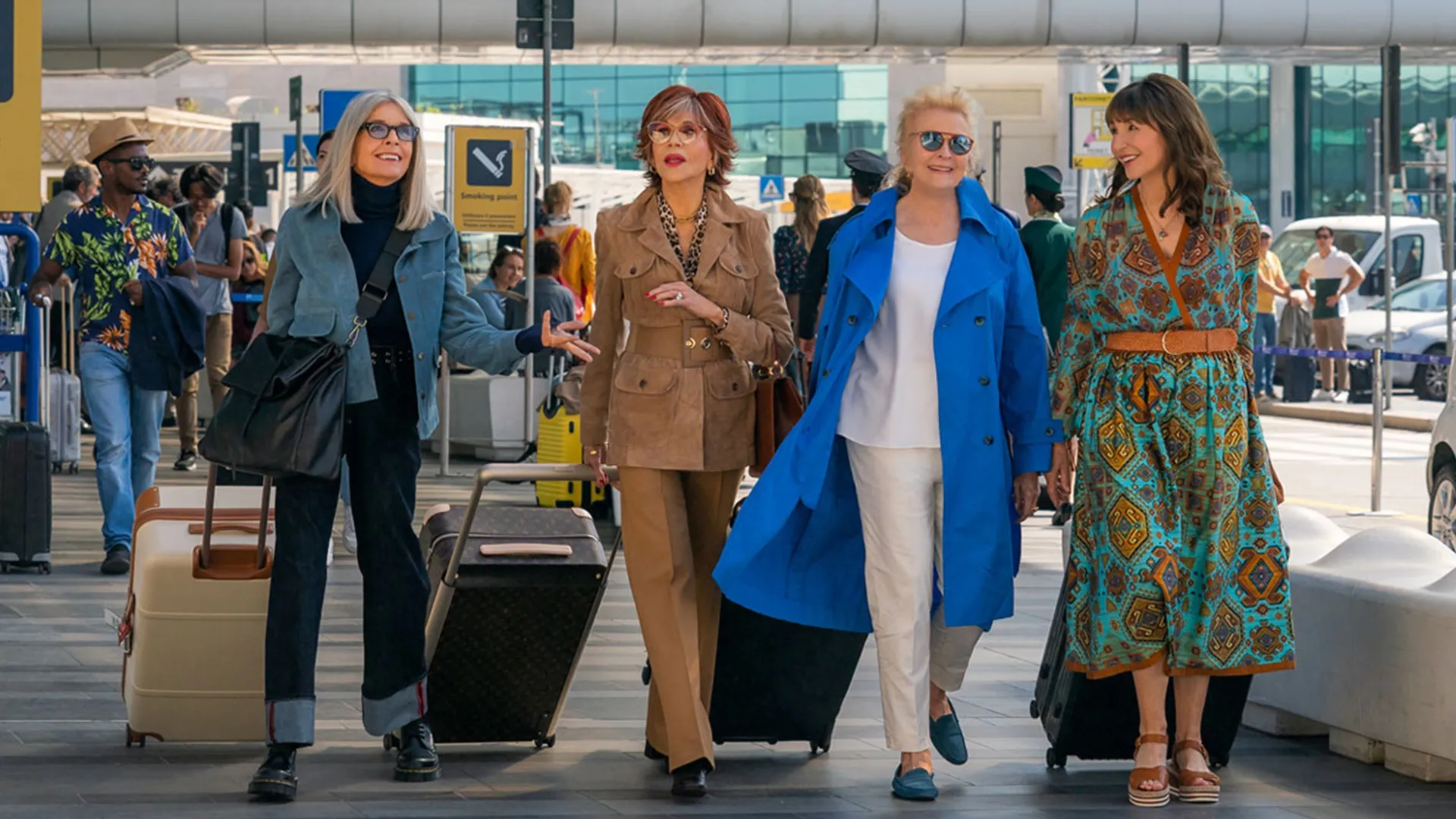 Book Club: The Next Chapter

Komedie
Romantiek
Taal:
Engels
Jaar:
2023
Duur:
1 u 43 min
Nadat hun boekenclub op zijn kop is gezet door 'Fifty Shades of Grey', gaan de vier vriendinnen Diane, Vivian, Sharon en Carol op reis naar ItaliŽ. Vivian is ten huwelijk gevraagd door haar oude vlam Arthur en dat willen de boekenwurmen royaal vieren. Maar wanneer de zaken ontsporen en er geheimen worden onthuld, verandert hun ontspannende reis in een wild avontuur. Lees meer
Het is helaas niet mogelijk om deze film te kijken omdat je je buiten de regio bevindt waar wij deze film mogen aanbieden.
Ben je woonachtig in Nederland of BelgiŽ? Neem dan contact met ons op via het contactformulier zodat we je verder kunnen helpen.
Reviews
Er zijn bij deze film nog geen reviews geschreven.

5e6d27a7a8a8330df4b53240737ccc85