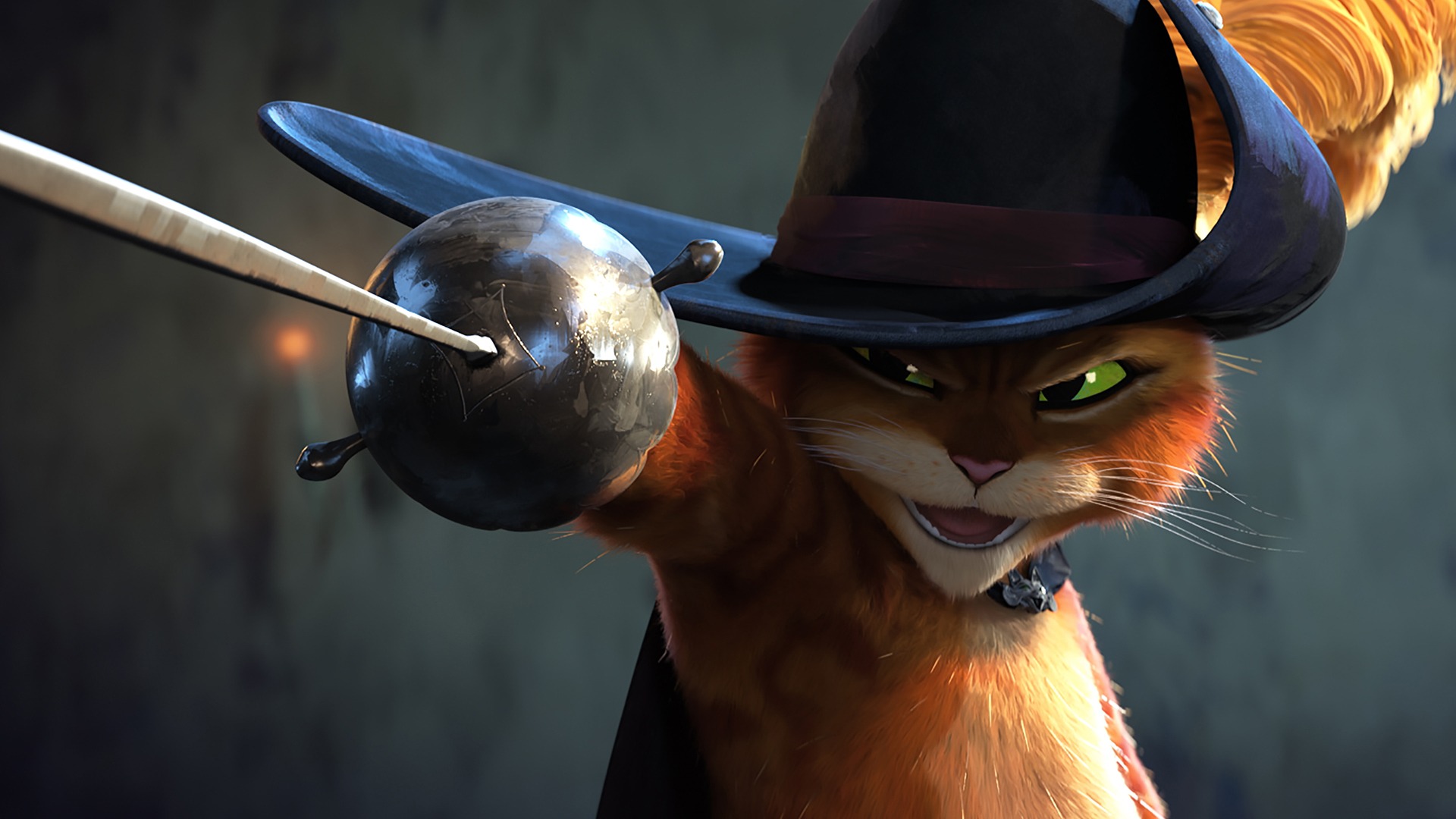 Puss in Boots: The Last Wish

Animatie
Avontuur
Taal:
Engels
Jaar:
2022
Duur:
1 u 38 min
Puss komt tot de ontdekking dat zijn passie voor avontuur stilaan zijn tol eist. Reeds acht van zijn negen levens heeft hij opgebruikt. Dit kan zo niet langer, hij onderneemt een epische reis waarin hij op zoek gaat naar de mythische Laatste Wens om al zijn vorige levens terug te krijgen.
Huurprijs: €5,99 of 12 Moviepoints Huurperiode: 2 dagen
Bekijk extra's
Het is helaas niet mogelijk om deze film te kijken omdat je je buiten de regio bevindt waar wij deze film mogen aanbieden.
Ben je woonachtig in Nederland of Belgie? Neem dan contact met ons op via het contactformulier zodat we je verder kunnen helpen.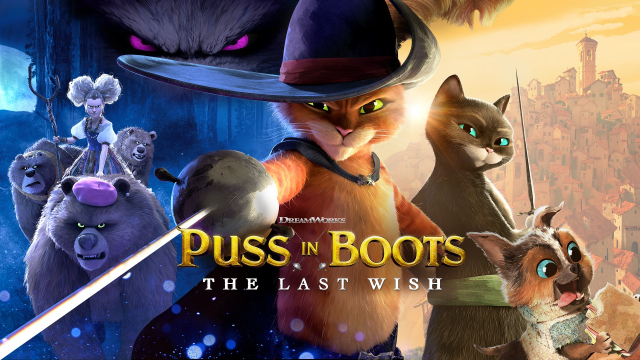 Puss in Boots: The Last Wish: Making of
Bekijk hier bonus content van Puss in Boots: The Last Wish.
Deze film komt ook voor in
Reviews (1)
07-03-2023
The Gato with Gusto is back!
Franse schrijver Charles Perrault bracht in 1697 met Puss in Boots een nieuw literair genre, het sprookje, de wereld in. De Gebroeders Grimm vertelden het verhaal opnieuw. En nu, meer dan 300 jaar later kun je genieten van de animated adventure film Puss in Boots deel 2.

WOW, de beste in de serie! Intelligent, romantisch, snel, diepgaand en vooral ontzettend grappig.

De kaskraker volgt Puss in Boots, de heldhaftige en onbesuisde type Mick Jagger rockstar kat die al aan zijn laatste 9e leven zit. Samen met vrienden Kitty (Hayek) en Perrito (Guillén) op jacht naar de Wishing Star waarmee hij 8 levens terug kan winnen. De dood zit hem op zijn hielen en dan zijn er ook nog Goldilocks en haar Three Bears Crime Family en 'Big' Jack Horner (Mulaney) die ook jagen op de Star...

Wat een geweldige familiefilm. Met voor moviefans nog meer te ontdekken. Knipoog naar The Good, The Bad and The Ugly, Zorro, Apocalypse Now en It's A Mad Mad Mad Mad World. En dan nog de parodieën als Goldi (Florence Pugh) leader of the Three Bears crime family, 'Big' Jack Horner (John Mulvaney) en zelfs Pinocchio (Cody Cameron).