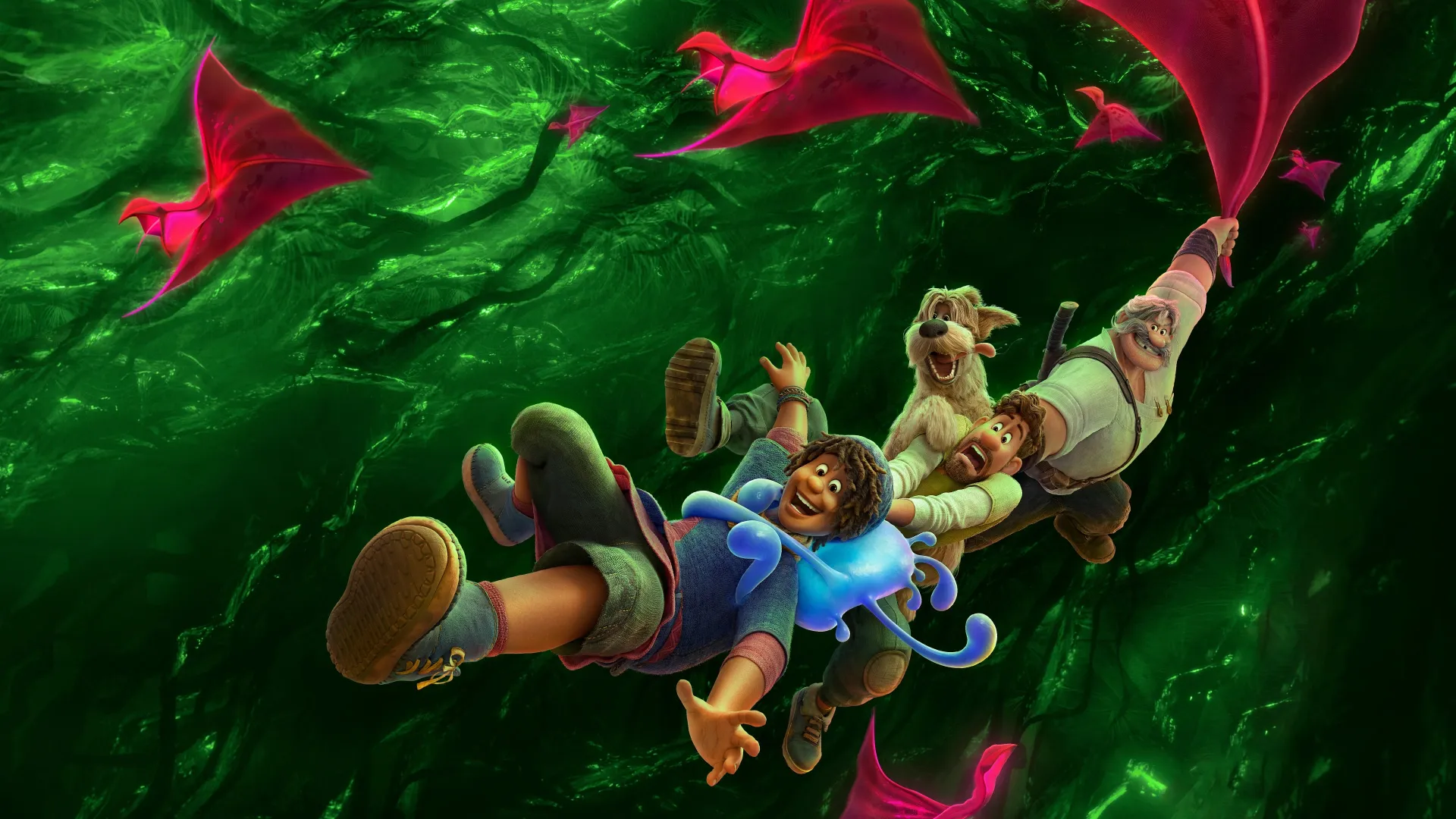 Strange World

Animatie
Sciencefiction
Taal:
Engels
Jaar:
2022
Duur:
1 u 38 min
NEDERLANDS ONDERTITELD. De familie Clades bestaat uit een aantal legendarische ontdekkingsreizigers die samen op zoek zijn naar een onbekend en verraderlijk land. Deze reis zit echter niet zonder gevaar, want buiten de fantasierijke wezens die de familie opwachten zorgt ook het geruzie van de familie voor problemen. Het is daarom de vraag of de familie ooit zal aankomen op hun bestemming. Lees meer
Het is helaas niet mogelijk om deze film te kijken omdat je je buiten de regio bevindt waar wij deze film mogen aanbieden.
Ben je woonachtig in Nederland of BelgiŽ? Neem dan contact met ons op via het contactformulier zodat we je verder kunnen helpen.
Deze film komt ook voor in:
Regisseurs Don Hall en Qui Nguyen vertellen een warm, grappig verhaal in een subliem ontworpen universum. Een modern verhaal over diversiteit, lef, tolerantie en duurzaamheid met een te gekke voice cast.

Strange World vertelt over de Clades, een legendarische familie van ontdekkers en durfals. Ze zetten hun verschillen opzij. De neurotische pacifist Clade (Jake Gyllenhaal), zijn avontuurlijke zoon Ethan (Jaboukie Young-White), lefgozer vader Jaeger (Dennis Quaid) en bezielde president Callisto Mal (Lucy Liu) gaan voor het redden van de wonderplant Pando.