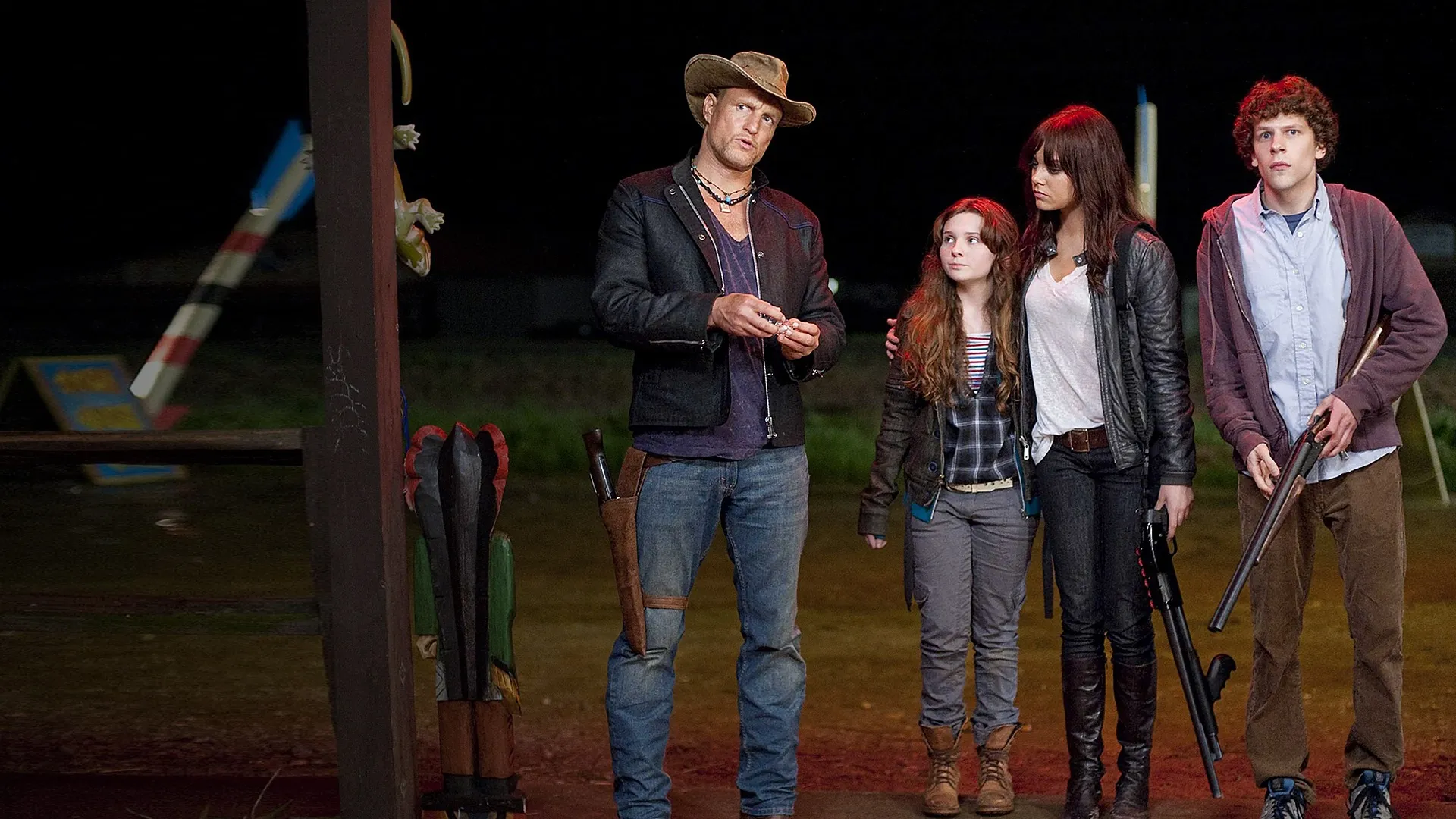 Zombieland

Komedie
Horror
Taal:
Engels
Jaar:
2009
Duur:
1 u 24 min
Columbus en Tallahassee hebben een manier gevonden om te ontsnappen aan de zombies die de wereld overnemen. Columbus is een bangerik, maar wanneer je bang bent om opgegeten te worden, kan angst je in leven houden. Tallahassee is een stoere bad-ass zombie-killer met een passie voor wapens. Zijn doel is om de laatste Twinkie op aarde te bemachtigen. Ze vormen een groep met Wichita en Little Rock, die ook bijzondere manieren hebben gevonden om te ontsnappen aan de zombies. Nu moeten ze uitzoeken wat erger is; afhankelijk zijn van elkaar of gevoerd worden aan de zombies. Lees meer
Het is helaas niet mogelijk om deze film te kijken omdat je je buiten de regio bevindt waar wij deze film mogen aanbieden.
Ben je woonachtig in Nederland of BelgiŽ? Neem dan contact met ons op via het contactformulier zodat we je verder kunnen helpen.
Zombiefilm met spanning maar vooral humor. Ik vond het zeker een goede film. Het is weer eens wat anders dan de meeste zombiefilms, in deze film werd namelijk alles verteld hoe en wat. Ik zou zeggen: Gewoon kijken :)
Anderen keken ook:
Deze film komt ook voor in:
Reviews
Wij dachten: 'best leuk een keer een horror, (komische) zombiefilm kijken'. Dat is dan ook wel gebleken. Het komische is een beetje droog en op de achtergrond, maar dat neemt niet weg dat de film gewoon erg vermakelijk blijft. Natuurlijk speelt Woody Harrelson weer prima en zit er ook een aantal verassingen in de film. Weet je wat: kijk maar eens. Je zal niet teleurgesteld worden :-)